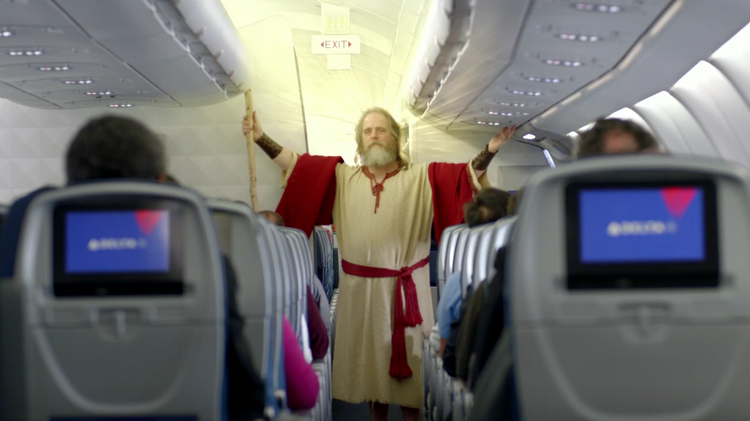 Most of the flight safety videos are boring, let's just admit it…nobody could have the patience to watch the scripted and dull videos over and over again!
But we need to be reminded by these important messages every time we are on a plane, for obvious reasons. So can these videos be better? can they just hold our attention a little longer and while we are concentrated, tell us what we can do in an emergency? Delta is here to tell you, they can!
Delta's Flight Safety Video
Delta makes the flight safety videos so interesting. We could see when the pretty flight attendant demostrating the safety rules, there are a lot of funny scenes appear on the screen, such as a giant squirrel(dressed up by a person) fitting a nut into the overhead bin, which is to remind you doing the same thing, or the Moses parting the aisles, which is also to remind you to sit down. So funny! So creative! So effective! And from our experiences, everybody is watching and laughing through the whole video, instead of just doing their own thing.
Salute to Delta! You did a good job!
Download Our Safe Flights App On Apple Store
For more information, You can download our app on App Store. Link
Follow Us In Twitter
Safe Flights Twitter Page Link
Follow Us In Facebook